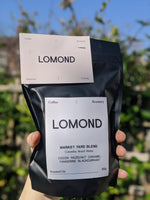 About Lomond
We are an all female, South London based, speciality coffee roastery with two cafes in Deptford and Tooting.  We are not only passionate about the quality of the coffee we roast and serve but also the background of where the coffee comes from.  This is why we only work with exceptional suppliers who are not only heavily focussed on the quality of the coffee they supply but also their social responsibility to the coffee farmers.  They pay their farmers very fair prices to ensure small farms can exist within such a fluctuating market and ensure we don't lose some of the best coffee there is!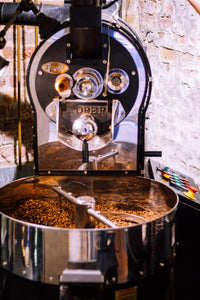 LOMOND STOCKISTS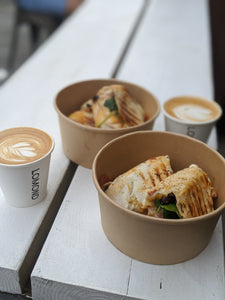 COVID19 UPDATE
Inline with government guidelines, we are now open for food again using the outside space. We still offer free local delivery for all products on the site.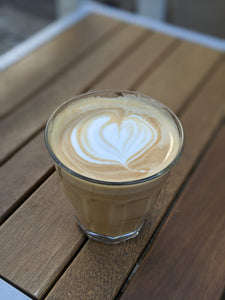 WHOLESALE SUPPLY
Interested in selling our coffee? Whether you're a cafe, restaurant, retailer, events organiser or an office who like to treat their staff to great coffee, feel free to contact us about working together on info@lomondcoffee.co.uk.  Full training is provided and we are always on hand for friendly advice. 
Google Reviews
Lomond is super! The team in there are lovely. They welcome dogs and babies. Their coffee is roasted in house and always tastes delicious. Their food menu is the perfect size with plenty for veggies, vegans and GF. The sweetcorn fritters, one pan breakfast (meaty and veggie version), tortilla and chicken sandwich are all delicious. On Saturday they have donuts too!
Excellent mocha and shakshuka, the staff who work there are also lovely!
Cosy little place with great coffee, roasted on site too! Amazing find for breakfast with St Johns sourdough available to take home. Very happy finding this gem.
Outstanding coffee and outstanding bread make outstanding breakfast! It's that simple. Very good quality for a very reasonable price.
Amazing food and coffee. The team are great and super friendly.
Best coffee in South London and delicious food, perfect brunch spot 👌
Great coffee and amazing food (brunches, lunches, cakes and bread). Lovely staff too.