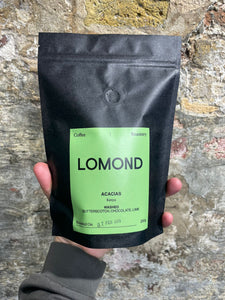 Acacias- A washed single origin coffee from Kenya, with flavour notes of Butterscotch, Chocolate and Lime.
This is available as a whole bean or ground for however you like to enjoy your coffee!
10% discount on 1kg orders (already applied to the price!)
Recommended for filter coffee.
All of our coffees are of an excellent grade and we roast to order to ensure customers have the freshest coffee and to minimise waste.